Wintonbury Land Trust will host an informal discussion and tour of Hawk Hill Farm for State legislators, community leaders, and other land trusts in the greater Hartford area on Tuesday, July 17. The event is sponsored by the Connecticut Land Conservation Council to celebrate projects that received funding from DEEP's Open Space & Watershed Land Acquisition (OSWA) grant program and the Community Investment Act.
The Land Trust's acquisition of Hawk Hill Farm and improvements at the Town's adjacent LaSalette Park were made possible in part by these and other State funds. So please invite your State legislators to join us in recognition of their continued support for these funding programs.
We look forward to an informal conversation with legislators, neighboring land trusts, and others about your local, regional, and statewide land conservation priorities. We'll also take a short walk into Hawk Hill Farm to meet the Scottish Highland cattle and enjoy the view of the Hartford skyline. The event is from 4:30 to 5:30 p.m., and heavy rain cancels. Hawk Hill Farm is located at 22 Duncaster Road in Bloomfield.
RSVP to communications@wintonburylandtrust.org. You also may follow this event on Facebook.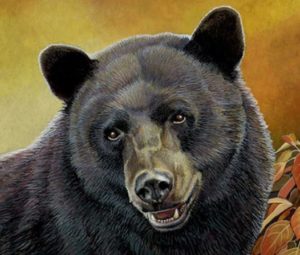 Join us at picturesque Auerfarm for our annual meeting, refreshments, and presentation. Felicia Ortner, a Connecticut Master Wildlife Conservationist (MWC) and bear enthusiast, will provide education and facts about black bears and help dispel myths and common misunderstandings in her talk, "The Bear Reality."
Members and the public are welcome to attend either or both parts of this evening. We extend a special invitation to families to bring your kids so they may learn more about the bears we see so frequently in our backyards.
There will be a short business meeting at 6:00 followed by light refreshments at 7:00.
"The Bear Reality" presentation will begin promptly at 7:30. We encourage you to arrive early enough to park and be seated by 7:30.

It's time to eat well and do good at our 3rd annual Wine & dine community-wide dinner and fundraiser
"Meet and Greet" your neighbors and community for tasty appetizers, friendly conversation and a glass of Prosecco at the picturesque Wintonbury Hills Golf Course in Bloomfield on Saturday, April 28 from 5:00 to 6:30pm.
Then join interesting guests as you move on to savor as specially cooked dinner and featured wine in an intimate group setting in our nearby volunteer hosts' homes. This is community at it's best!
Registrations will be accepted on a first come, first served basis. $85 per person for members and $95 for non-members. Reserve your place at the dinner table with a check or credit card by April 12th.
Final details and directions will be sent to you upon receipt of your payment.

Our Town – Our Planet – Our Responsibility
Earth Day
Saturday April 21, 2018
Neighborhood & Parks Cleanup
Earth Day Poster Contest with Prizes
Craft Projects, Family Activities & More…
Rain Barrels to Paint
Giveaways
Save the Date, More Information to Come…